What is Code Name 2023?
It covers the Informatics trainings and workshops that are planned to be given all around Turkey after that responsible persons, in Youth Centres in all 81 cities of Turkey which have been developed by the Directorate of Youth Services under the light of the goals for 2023, get trainings and workshops designed for instructors.
The instructor trainings include; Algorithm, web and mobile applications development, electronics and robotics. In addition, there will be workshops around digital marketing, effective social media management, cyber attacks, digital information security, coding trainings at a young age, and national software.
There will be given advanced software development and cyber security trainings, in the summer period, by information specialists, to 100 most successful youngsters all around Turkey, who will be chosen after completing the first group trainings that are organized by the Youth Leaders.
After these camp programs, which will last for 3 weeks, there will be given certificates to the successful ones. Additionally, those will be recommended to TÜBİTAK and BILSEM through a reference letter.
The project, Kod Adı 2023, will first of all be started at the Youth Centres in all 81 cities. It is planned that it will spread over all Youth Centres with time. Through this project, by which it is aimed to give trainings to approximately 2000 youngsters in each semester, it is predicted that 20000 youngsters will get trainings per year.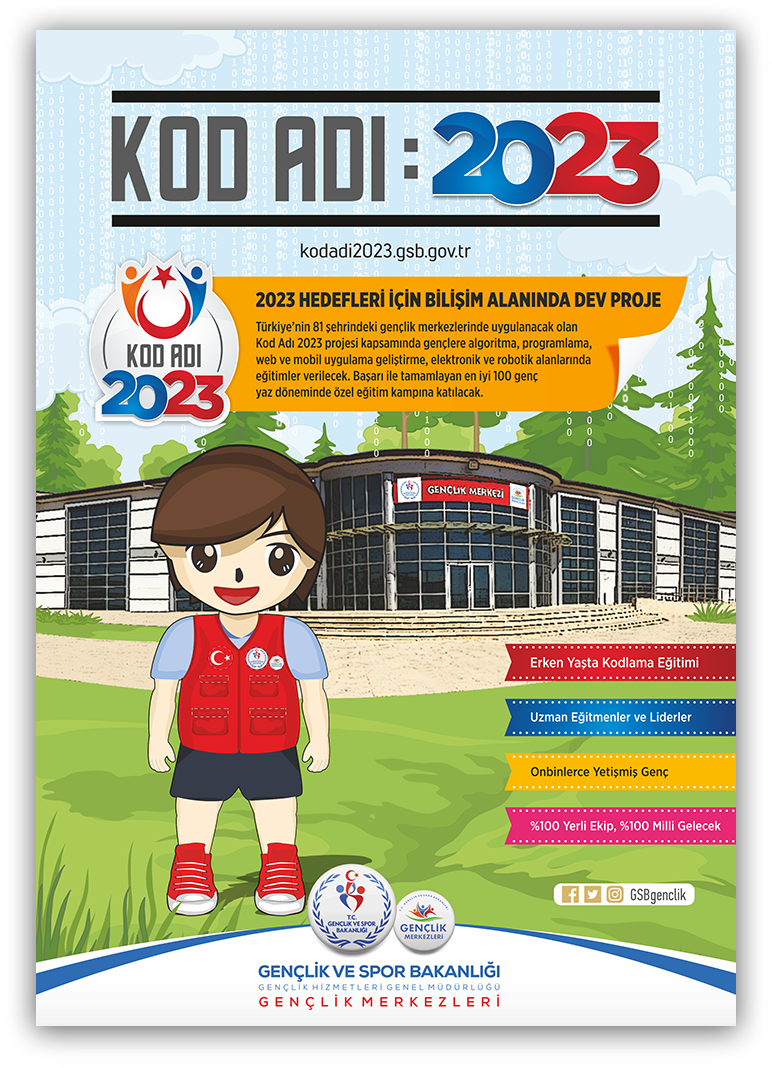 ---